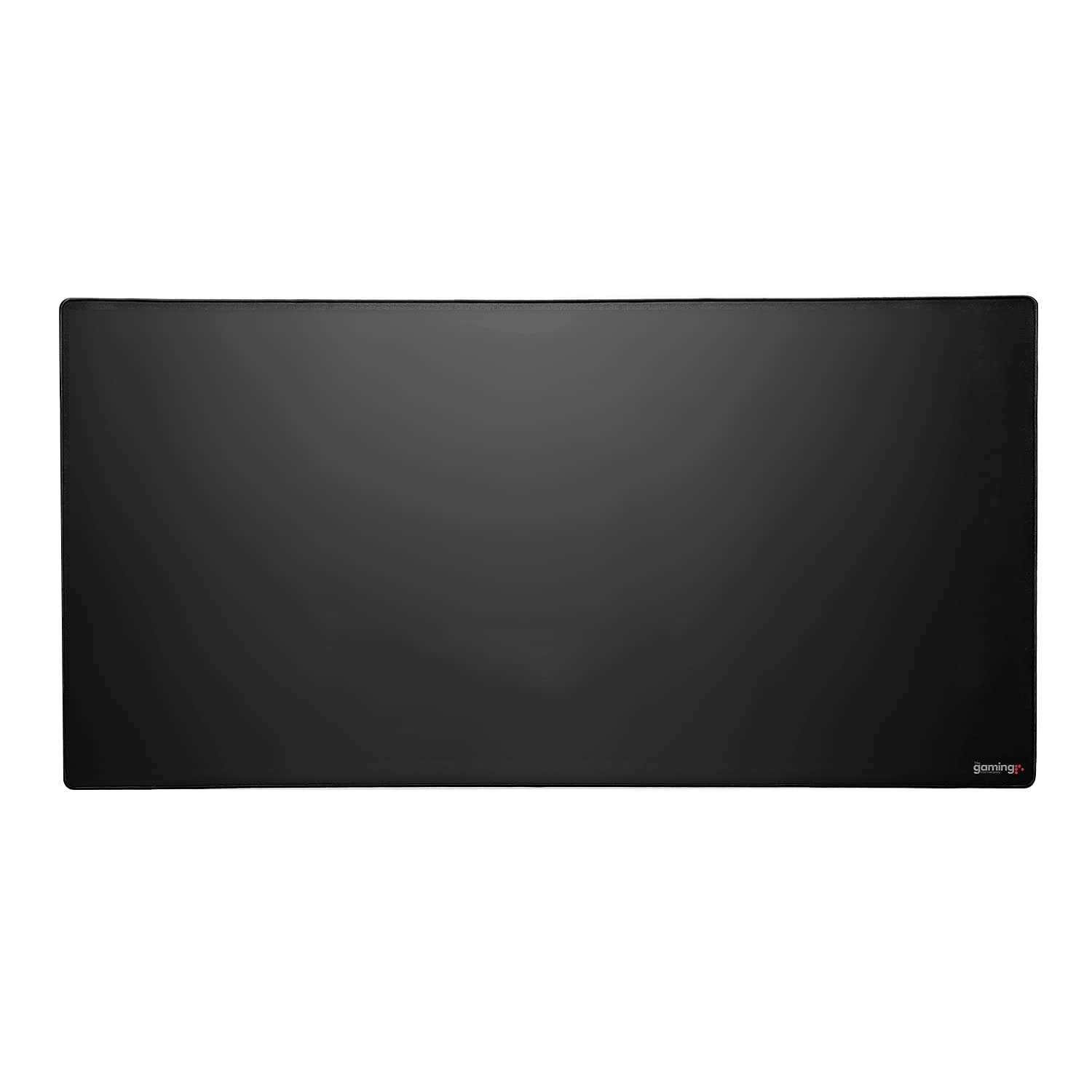 Pro Black X2 Gaming Mouse Pad
Subscribe & Get 15% Off the Entire Order!
GMC Deluxe Pro Black X2 Professional Non Slip Gaming Mouse Pad - Desk Mat - Stitched Edges - 48" x 24" x 0.16"

Large surface area: Our gaming mouse pad is large enough to accommodate keyboards, laptops, mouse, etc. of any size, shape, or form. The mouse pad offers a large versatile area to work from, ensuring your stays desk is clean and clutter-free!

Smooth playing surface: Our gaming desk mat is designed to offer both control and speed to give you the edge in your gameplay or graphic design work. The large rectangular size combined with the right thickness & superior craftsmanship makes this desk pad an absolute must-have!

Durable & long-lasting: Made from premium-grade rubber, our large mousepad is designed to withstand daily wear & tear. With a keen focus on quality, our gaming mouse pads come with luxury woven edges to prevent the edges of your mat from becoming frayed.

No more slipping! Designed to accommodate all your playing needs, this large mouse pad is made with a clever, anti-slip 4mm thick base. The anti-skid rubber base keeps the gaming mousepad from sliding and massively reduces any noise during gameplay!

Water-resistant coating: The water-proof surface of our gaming mat makes liquid slide right off the surface, ensuring maximum protection against accidental spills. Easily wipe off small spills and get straight to drawing cards!
Recently Viewed